THE ART OF SHAMELESS SELF PROMOTION (versus Shameful Self Promotion)

Word is that many songwriters do not read music. They have a hard time practicing the scale. You see, they get stuck at "do re mi mi mi mi me me me me......"
So the catch phrase, "Shameless Self Promotion" is overused to the extent that an artist like you or me may feel a case of the "red-cheeks" coming on when we seek to get our name out there. No worries, none at all. How else are you going to get your act off the ground? Whenever I write a review for a musician, I cover every Social Media page I belong to, and post. I am always scanning for another group page that is related. Recently, I posted a review to a FaceBook page that should probably be private, but is not. A friend sort of chewed me out on the comment thread for posting something not related to this venue. I honestly thought the person I promoted probably had friends who go there and that they would notice and buy this guy's CD. I apologized and explained that, at the time, I had never been paid by the folks who had asked me to write about them. I'm just using my talent to help another broke musician whom I believe in. My friend understood, but did mention something, "Shamelessly Self Promote", which I really thought about. Being a music writer, I see the best and worst from pros who have agents who "shamelessly, and shamefully promote", and I see folks like me, who cannot afford an agent, who can make good music, write good articles, but have not, and may not, ever, break through to that exclusive level of success that warrants the luxury of hiring an agent or a publicist. I've done plenty of this stuff for free, and I promote myself too. Shamelessly, but not Shamefully.
A small measure of narcissism is a good thing. A dollop of ego is also a necessary attribute. What makes you think you are ready to sell yourself to the public? Even if you have a fan base of friends or relatives cheering you on, you have to believe in yourself to pull it off, or else you'll find yourself with a cold case of stage shock.
Where to draw the line is the magic question here. Where do you start to promote yourself? How do you keep from crossing the line between "Shameless" and "Shameful"?
Too often, I've gotten a cd in the mail, or an mp3 download with content that is just not ready. I've heard tales from folks who put together an album's worth of material, ordered a 1000 CD's, and several years later, they are still sitting on most of these CDs. Often, its one instrument that is all over the place, or the vocals just weren't birthed for commercial success, or the melodies are generic, meaning that a lot of thought did not go into the creative process or even worse, the artist has "borrowed" melodies which is a red flag to me. Maybe the lyric lines are common and overused. If I hear a song, try to listen to a song, and thirty seconds later my mind is in another world, well, that means that I was not captured. Not hooked. So my advice here is, please, ask yourself why you are writing, performing and recording before you go there. Listen to yourself. Playback is a mother. Take your act to the local bar on open mic night, or the city park, even set up a tip can and try the street. Try your material out on the audience. Carefully gauge the reaction of the folks who are sitting there. Don't be discouraged at the bar if it appears no one is listening. Folks frequent these places to drink and visit and shop( you know-shop?). The musician is usually right up there with the aquarium or digital jukebox. You can also seek the opinion of a listener like me. I will give you an honest evaluation of what I hear and help you one way or another, honestly.
That above last sentence is an example of "Shameless Self Promotion."  
I came by this honestly, after years of bar gigs and private parties with mixed results; after years of appreciating good music and good writing, creating and judging songwriting contests. I've listened to thousands of budding and professional songwriters and musicians. I've heard so many wonderful, but reluctant musician/writers who need someone to assure them that they are pleasing to listen to. I've heard even more who maybe should've taken on another genre of art besides music and performance, yet insist that they are something wonderful. The latter are examples of "over the top shameless". You see, there's this illusion that the music business is a quick way to riches. Honestly, music as a business is tight: full of bumping, grinding, poking, shoving, biting, kicking folks, with stars in their eyes. Few find the road to mega bucks. You can, however, find a niche and sell your product, but you'd better be unique and original. The "Music Business" is a business of trends. When a style "hits", it's copied to the point that it becomes stale. That's a whole 'nother topic for later.
For now though, let's talk about your promo. If you are like most, you cannot afford an agent or publicist. These days, you don't have to go there. Once you have reached the level of acceptance and demand that you find yourself gigging so much that it is a burden to promote yourself, then seek a publicist and/or agent. In the meantime, promote yourself shamelessly, but not dis-tastefully, not "Shamefully". I know a lady, who, when younger, was "over the top" with confidence. She was a pleasant, pretty lady, but an average talent. When she released her first studio cd, she used lines in Social Media and her website like "I know you can't wait to get your hands on this". She even used a business model of purchased "star levels" of fandom to support her efforts. The first line was a turnoff from the get-go so naturally, the business model failed. You do not have to create hype to promote yourself. That is the worst thing you can do. Be honest. Post a pic and an audio sample. Use Facebook and Reverb Nation. Create a website. I use Bandzoogle. It's super user friendly, created by folks like us with a support group that is fast and understandingly patient. You don't have to speak HTML to use Bandzoogle and it's very affordable. Give a song or two away. Duplication companies like Oasis or Discmakers will gladly assist you with short runs for your cd project and quick turnover times so you won't find yourself sitting on a 1000cds.
Create an event page on various social media groups and outlets. Invite absolutely everyone. Ask everyone to invite others. Please, though, read each FaceBook group's individual rules or you might be accused of spamming and be removed from the group. Most groups support your news, but be ethical, always, and check them out.
I can't say enough about networking through social media. When you are scrolling your FaceBook or Reverb Nation newsfeed and the "suggested friends" banner rolls along, search it and add like minded folks to your friend list. Mainly, share the events of others and ask them to share yours.
Post a good photo of yourself. Make your profile accessible. You know, once you create a social media profile, your privacy is pretty much over so go for it. Promote yourself. Ask your friends to help you. Ask strangers to help. Leading up to your event, mail flyers to the venue. Mail flyers to the most popular hotel/motels in the area and request they be placed in the lobby, somewhere visible. Be tasteful, but be shameless...for now. If your results fail to produce, ask yourself, do I really belong here? This is fun but are folks into me? Have fun, and remember my mantra, "Be fearless and don't take yourself too seriously."
Avoid boasting, no matter how proficient you are on your instrument, there will be someone who is even better. Do not use expressions like "This is the best song ever", "I worked so hard on this, I know you will love it", "You'll be glad you bought this", "This is the best song I ever wrote", "It doesn't get any better than this", "I'm really, really good, and pretty!", you get me? Let your audience decide how good you are. Let someone like me tell the public or better yet let someone like me tell you where you are with your endeavor. I have, over the years, built a resume based on feedback which causes me to believe in myself to the point that I have confidence. Sure, you have to take that first step and it might result in two steps back. Don't be discouraged, go back to the drawing board and study how you might improve. Post your work, and try using words like, "Hey, here's my version of ......, I'd sure like for you to tell me where I am on this." Post your gig and say something like, " I'm playing at ........ Please come out and join in the fun, and let me know what you think." Avoid saying something like, "I promise you a great evening of great music and my great original songs! I also do great covers of the Eagles!" You know? Let someone else call you great. The above are examples of "Shameful". You won't get good results from Shameful. Even if you are hungry, don't beg, if you present yourself accordingly, folks will feed you.
In your promo, you can explain about yourself by telling folks what you write about, who you cover, who your influences are. List any awards, find media folks who will quote for you. If you can't find one of these folks, well, what does that tell you? Write to me, I'll tell you, and I'll be constructive, nice and honest. Peace to you, now go be Shameless!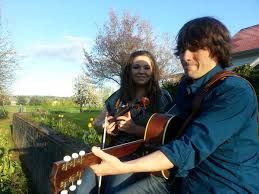 Award winning fiddler and fiddle instructor  
Aarun Carter
:   "Ernie is always a pleasure to work with! I always love reading his thoughtful reviews! I always turn to Ernie when I am releasing material, because I know I can count on a well written piece!"
Partner, Guitar rhythm extraordinaire
Jonathan Trawick
: "Ernie Hill has provided a couple reviews for me. Well-written and thorough, Ernie's top-shelf reviews inspire the audience to truly listen."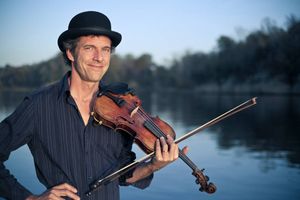 "Ernie Hill's writing is well researched and reads like a good story. His skills as a wordsmith give voice to his deep love and passion for music." Nashville singer-songwriter
Colin O'Brien
.