For over 20 twenty years I have reviewed and/or interviewed musicians, artists and authors, written artist bios and liner notes. As I search various websites, I see the need for a professional touch when it comes to artist bios which is why I'm willing to help you with yours. Seriously. My reviews have been published by the Walnut Valley Occasional, nodepression.com, ifiddlemag.com,  The John Hartford Memorial Festival, the Louisville Picking Post, The Black Rose, The Kansas Bluegrass Association, The Houston Cotton Patch Rag, and others, as well as various artists themselves. See the list below to read a few of these articles.
My policy? First, I do not review a complete album song by song. If I truly believe in you and what you are working on, I will interview you and touch on your album. I will not publish a negative review. I am not a critic. I am a musician, writer, singer, story teller, wordsmith. If I believe your product is not ready for the public, I will write a review telling you and you only, why. Just my opinion. I hope it helps you to ponder, study, listen and rebuild. This is where it can get a little touchy. I'm not going to sugar coat my words so you can feel like you've gotten your money's worth just to be rejected on down the line. I'm going to tell you why your project is or isn't ready to present to the public or to an agent. Why am I qualified to do this? I have been involved in music for most of my life; as a performer, songwriter, consumer, listener, songwriting contest organizer, judge, coordinator, talent buying consultant. All of that helps but the real deal is the knack. Through all of this life experience, I have developed an ear for what works and a definite ear for what doesn't. 
Read interviews with
Michael Cleveland, Giri and Uma Peters, Billy Strings, Rodney Dillard, The Steel Wheels, Flatland Harmony Experiment
Jon Griffin-Artist of Notes,Kelly Wells - KDHX, John Hotze and Tim O'Brien
at my Morning Bugle Blog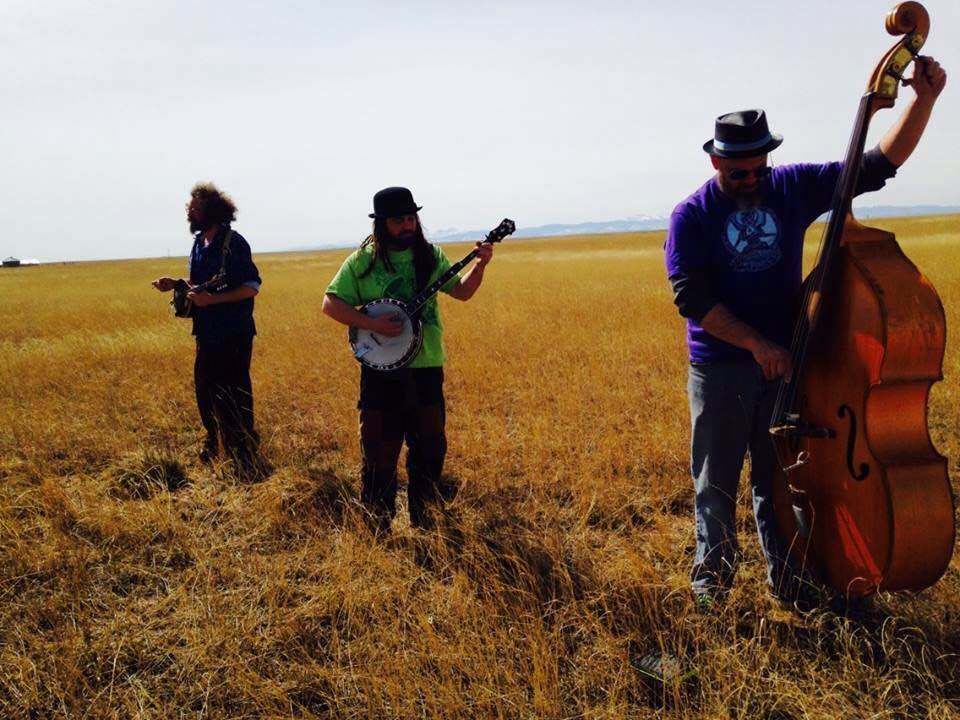 'Ernie Hill has had quite an impact on the Flatland Harmony Experiment. His unique style and prose pulled together a wonderful narrative of a band that defies definition. This has helped the band to better tell our story. His writing about the band became a feature in No Depression and reached a wide audience. We were so impressed with his writing that we chose to feature it front and center on our website.' www.flatlandharmony.com -Scott Nelson' ' 

A Few  Web Published articles and reviews 
John Hartford- Preserving the Legacy of the Father of NewGrass 
David Bragger- Big Fancy
Flatland Harmony Experiment - The Experiment is Complete, The Results Are In! 

A closer look: Betse Ellis – High Moon Order           Colin O'Brien: Banjo on My Mind

Meet Jon Griffin-Artist Of Notes                    Meet Ryan Spearman, Green-Strumming in St. Louis with Folk and Blues

Spencer and Rains The Old Texas Fiddle Vol II, Weird Tunes of Old Texas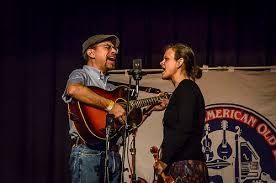 Howard Rains- 'When Ernie Hill writes about music, he writes from his own passion for music. You can tell Ernie loves the music he writes about and writes about it so that others love it, too.' http://spencerandrains.com/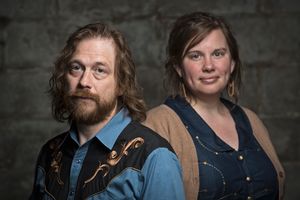 "Ernie's writing is as honest, sincere and familiar as the Ozark hills from which he hails. His passion of music and people weave together in a storytelling style that engages and delights." Ryan Spearman and
Kelly Wells of The Aching Hearts.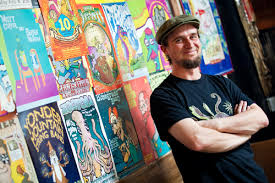 'Ernie Hill is one of the good ones. A good friend and an excellent writer always ready to go with a kind thing to say or a song to sing. The good ones don't just come along everyday.' ~Jon Griffin, Artist 

 Contact me about writing your liner notes or post-able bio. Send me your recording or your rough master before you duplicate if you wish, (I recommend this), and we'll get together on it. Email me at ernpick@gmail.com.
Click here for rates.